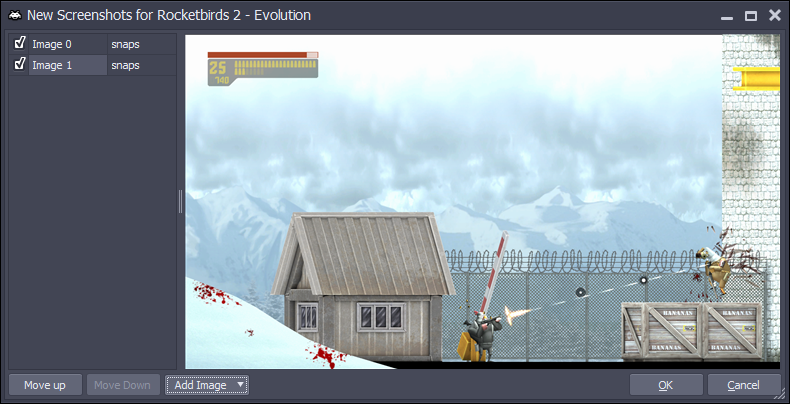 How to reach it
How it works
Preview the screenshots taken during the last session by clicking the items in the left list.
Use the Move Up and Move Down buttons to re-order the images.
Untick the checkboxes to prevent images to be added to the extras of the game.
Change the image category by using the dropdown in the left list: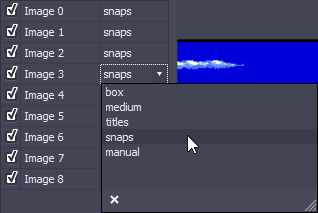 Click the image to open the Edit Image dialog.
Use the Add Image menu to either add more images from a file or from your clipboard.
Further Topics
| | |
| --- | --- |
| • | Settings (define the default screenshot directory here) |