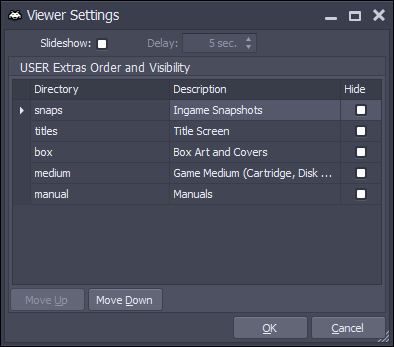 How to reach it
How it works
Here you can define how and in which order the image viewer in Games & Emulation Main Screen should display USER Extras.
Enable/Disable the Slideshow mode by checking/unchecking the Slideshow checkbox. Define a delay in seconds for the slideshow.
Decide, which USER Extras categories should be displayed using the Hide checkboxes.
Re-arrange the order by using the Move Up and Move Down buttons.
Further Topics