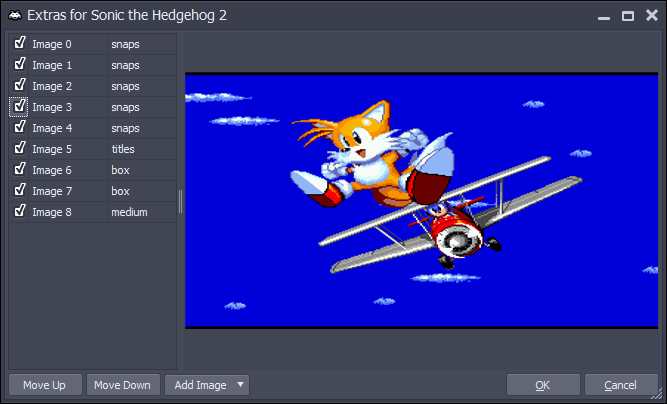 How to reach it
How it works
Here you can manage your extras (screnshots, boxshots etc.).
Use the Move Up and Move Down buttons to re-order the images.
Untick the checkboxes to remove (delete) images. Warning: the actual files will be deleted!
Change the image category by using the dropdown in the left list: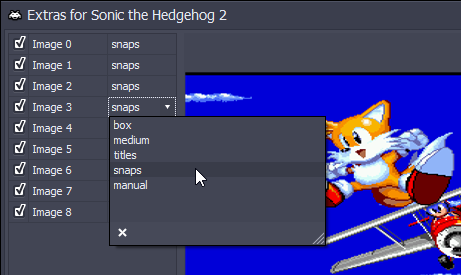 Click the image to open the Edit Image dialog.
Use the Add Image menu to either add an image from a file or from your clipboard.
Further Topics