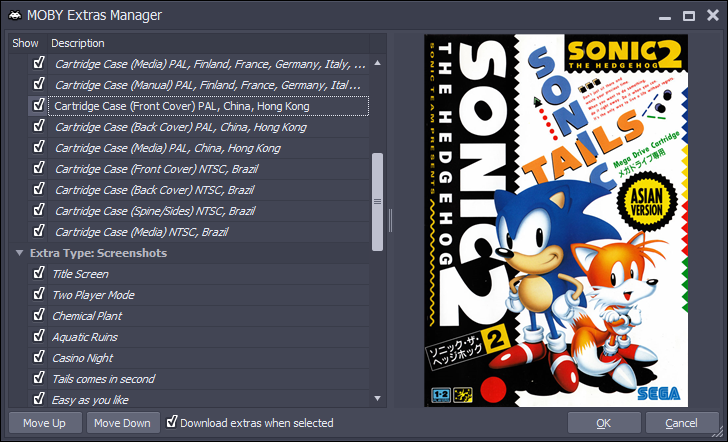 How to reach it
How it works
Here you can manage extras from mobygames.com (screnshots, cover-art etc.).
Entries in italic font are currently not downloaded images. Entries in normal font are already downloaded.
Use the Move Up and Move Down buttons to re-order the images.
Untick the checkboxes to decide that they won't be shown in the Games & Emulation Main Screen.
Tick the Download extras when selected option and Metropolis Launcher will download any extra you select in the MOBY Extras Manager.
Further Topics