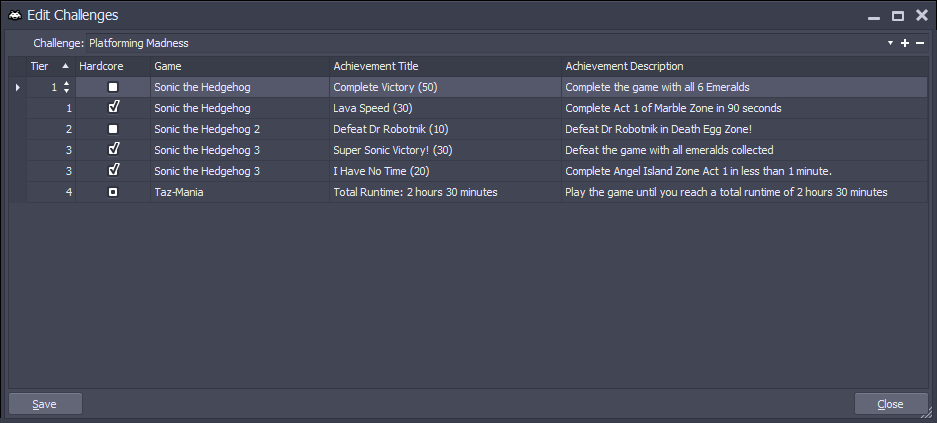 How to reach it
•

On the

Challenge

dropdown with a selected challenge click the button
How it works
In Edit Challenges you can view and edit challenges.
Use the Challenge dropdown to select a challenge.
The Tier and Hardcore columns are editable.
The table provides the following context menu (right click):

Use Remove Achievement from Challenge in order to remove the achievement from the challenge.
Use Move Achievement to another Challenge in order to assign the achievement to another challenge, it is also possible to create a new challenge in this process.
Further Topics