As the administrative user you can always check which games are currently provided to a certain user by following the steps in this example:
1. Log in as the administrative user (in this example, the user named "Boss")
2. Go to the Games & Emulation Main Screen
3. Make sure the "Highlighted" column is visible (right click the column headers and use the Column Chooser in order to drag and drop it on the table)
4. Make sure you set the Platform filter to "All Platforms"
4. Open the context menu (right click) of a game and choose Multi User | Show Games of restricted user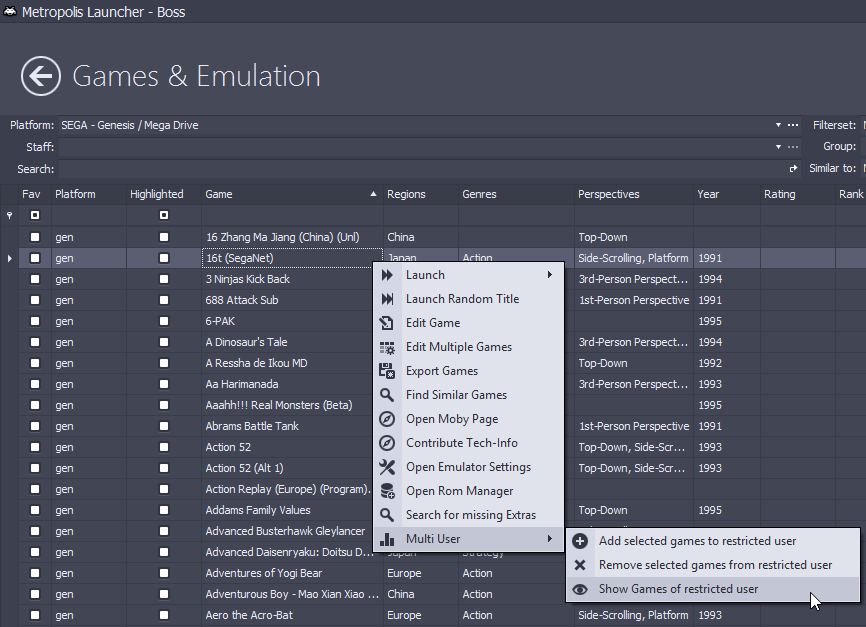 5. Select the target user in the dialog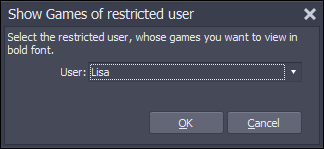 6. All games of the target user are now highlighted in bold font and their "Highlighted" field is active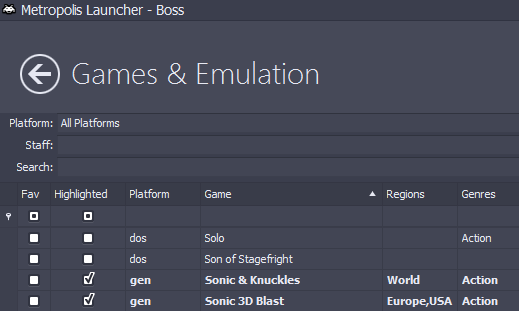 7. You may have thousands of games in the catalog but only a few of them are provided to the target user. You can now sort or filter by the "Highlighted" column in order to quickly view the provided games.